Hello,
I am new with Proxmox and wanted to add a second static IP address to my LXC Container.
It is currently configured with the IP 178.33.157.22 and works great (bridged mode).
Now I was trying to add 178.33.157.21 and entered instead of net0 net1 and instead of eth0 eth1. But it does not work, the IP does not even show up in Proxmox: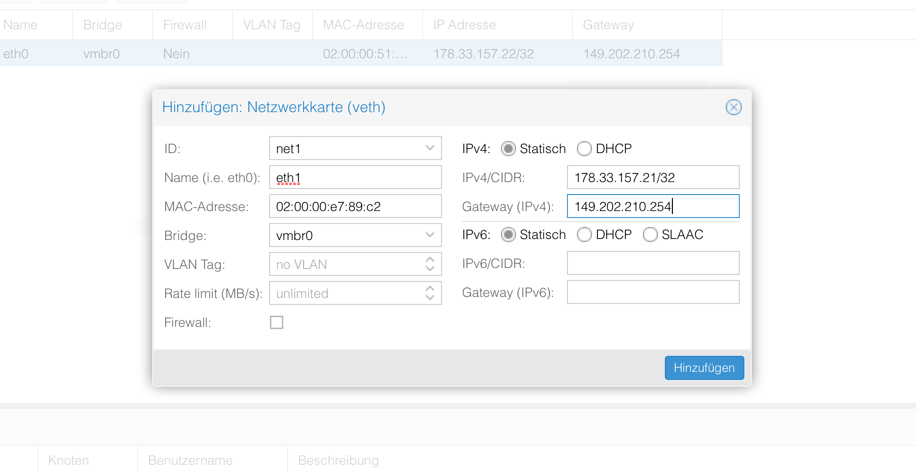 I hope that someone can help.
Edit: No error or message shows up while adding.