Hi, I am not sure where to submit a request like this so thought I would post it here. I hope that OK.
This is I think a minor GUI tweak, maybe might be considered of use/good?
Right now in web GUI for 'hardware' on a KVM Virtual Machine,
hard drive size is shown for attached hard drives
but once a drive is 'detached' it is listed as "unused disk" but no size is visible any longer
I think it might be really useful for size to still be visible, for drives which are unused and not just active ones. It acts as a good 'sanity check' when you are deleting a detached drive , possibly. Or makes it easier to see what drive(s) and sizes are present with the VM / even if they are not attached.
Sample is as per screenshot snippet: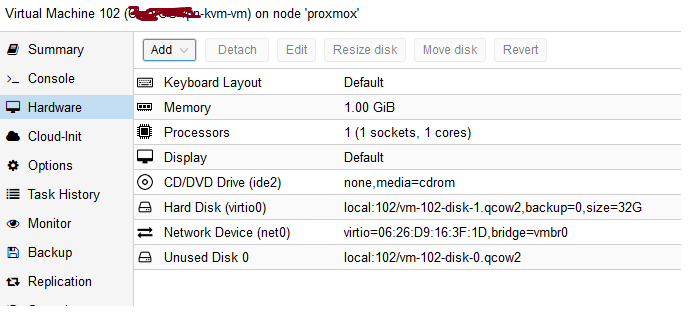 Thanks,
Tim