Forgive the translation, I use a translator.
I just installed the gateway a few days ago, but it's letting all the virus emails pass. They are .doc files. I think the virus is called:
Doc.Downloader.Emotet. I've seen it in a single email that did stop:
https://i.gyazo.com/6a4a12150ce400c10994c58f2842086e.png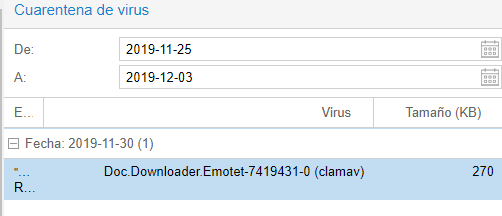 Is there anything else I need to configure for the gateway to block viruses? I'm totally new to this tool.
Greetings!