Hello again,
I removed the lsi 9207-4i4e.
I installed the proxmox on H710 mini d1. This card is IT mode (
https://fohdeesha.com/docs/H710-D1.html
) and i have added the optionals boots such us Bios and UEFI.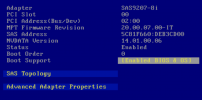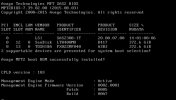 I tried the installation with Uefi. The proxmox installation finished without errors.
When it boots it stucks to this below

but It works with BIOS BOOT.
Do you think that its stable to continue?
Thank you