Hello all,
Hello everybody,
I come to the forum because I have been completely lost since 3 days and I am afraid of having lost all my backups.
As mentioned in the title of my post I decided to update finally my proxmox ( 5.2 )
I followed the documentation on the proxmox site
https://pve.proxmox.com/wiki/Upgrade_from_5.x_to_6.0
I went first from 5.2 to 5.4-15 then from 5.4-15 to 6.4-13
As you can see I thought everything went well ....
Then when restarting my server (dedibox) nothing:
then I decided to restart again my server and I see I could choose the image to boot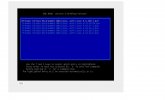 as soon as I boot in 5.4 I have the error that I posted to you above.
On the other hand if I boot in 4.15.18-30 I can start my machine
And I have access to proxmox again: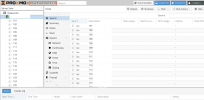 When I try to start a Container this is what happens: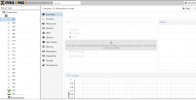 I looked at several post including this one :
https://forum.proxmox.com/threads/c...ecursive-no-such-file-or-directory-500.72252/
and
but I can't fix my proxmox at all
Hop someone can help me.
Thank you.
Last edited: